A REASON TO TALK
Sachli Gholamalizad / KunstZ & KVS
Fri 01.02.2019
-
Tue 08.10.2019
Centro Cultural General San Martín, Buenos Aires

Sala Casacuberta

Centro Cultural General San Martín, Buenos Aires

Sala Casacuberta

Centro Cultural General San Martín, Buenos Aires

Sala Casacuberta

Teatro Español, Madrid

Sala Margarita Xirgu

Teatro Español, Madrid

Sala Margarita Xirgu

Brakke Grond, Amsterdam

Expozaal
The multiple layers and contradictions in the lives of these three women are established on stage by the use of various media. Gholamalizad integrates memories, soundscapes, excerpts from novels, her diary and video that she shot and edited herself in Iran and Belgium to create a very personal performance.
She's never there. Working. Always working.
Building a new life.
Pride. We are no different from the rest.
Own room. 15. Peace at last. Lock on the door at last.
No one pressuring me.
This is my life.
New life.
Don't need anyone.
I'm different from her.
Can't accept her.
Leave me alone dammit.
Good memories.
I remember nothing.
My head is empty. My head is full. I don't want to think.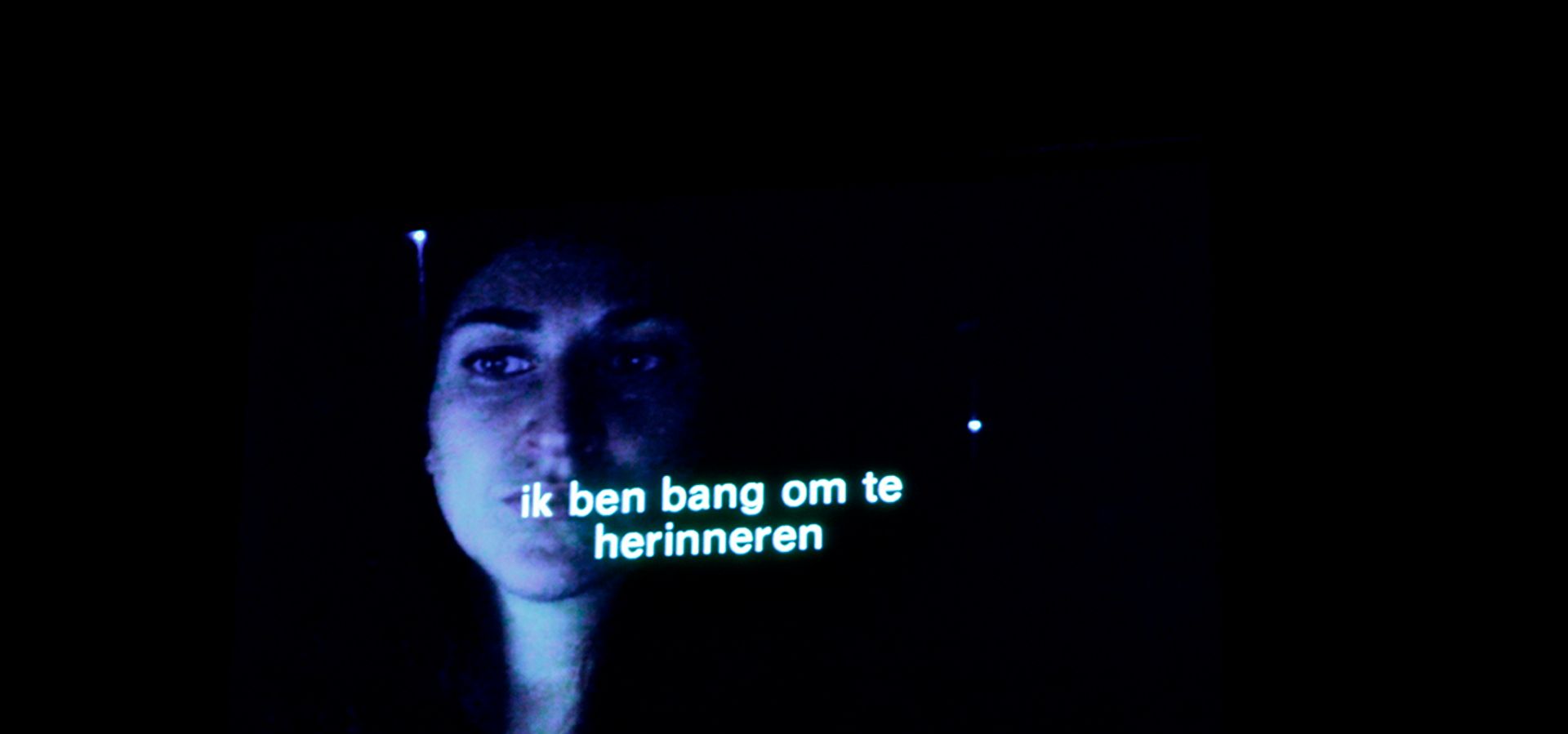 © Lucila Guichon
Credits
CONCEPT & SPEL / CONCEPT & JEU / CONCEPT & PERFORMANCE Sachli Gholamalizad SCENOGRAFIE / SCÉNOGRAPHIE / SCENOGRAPHY Steven Brys TECHNIEK & PRODUCTIELEIDING / TECHNIQUE & DIRECTION DE PRODUCTION / TECHNICS & PRODUCTION MANAGEMENT Donald Berlanger COACHING Greet Vissers GELUID / SON / SOUND Andrew Claes VERTALING / TRADUCTION / TRANSLATION Mohj Bahadori PRODUCTIETEAM / TEAM DE PRODUCTION / PRODUCTION TEAM Mulanga Nkolo MET DANK AAN / REMERCIEMENTS À / THANKS TO Shokat Armon, Bart Baele, Julie De Clercq, Zeynab Hamedani Mojarad, Ehsan Hemmat, Senjan Jansen, Bart Van Nuys PRODUCTIE / PRODUCTION KUNSTZ, KVS & Royal Theatre Plymouth / Richard Jordan Productions LTD. MET DE STEUN VAN / AVEC LE SOUTIEN DE / WITH THE SUPPORT OF De Vlaamse Overheid & Stad Antwerpen