NOCTURNE FOR BROKEN VOCAL CORDS
Sergiu Matis
EUROPALIA
Wed 11.12.2019
20:30 - 21:30
KVS, Brussels
KVS BOX
In this passionate solo performance, Sergiu Matis mixes elements of his personal history with fragments of the history of western dance. By learning from machines, playing with the English language and flirting with poetry, theory and sounds, he searches for a new kind of virtuosity. Performative text and choreographic semantics go hand in hand.
Matis, a dancer-choreographer, was born in Cluj-Napoc, Romania, and started dancing professionally when he moved to Nuremburg. He has been living in Berlin since 2008 and has worked with Sasha Waltz & Guests, Colette Sadler and Jee-Ae Lim. In 2014, he completed a Masters in Solo/Dance/ Authorship at the HZT. Matis has performed in Berlin, Bucharest, Seoul and Tokyo. Nocturne for Broken Vocal Cords is the latest example of his artistic approach to dance as 'the visible thinking body'.
In this solo show, Matis' voice dances as much as his body.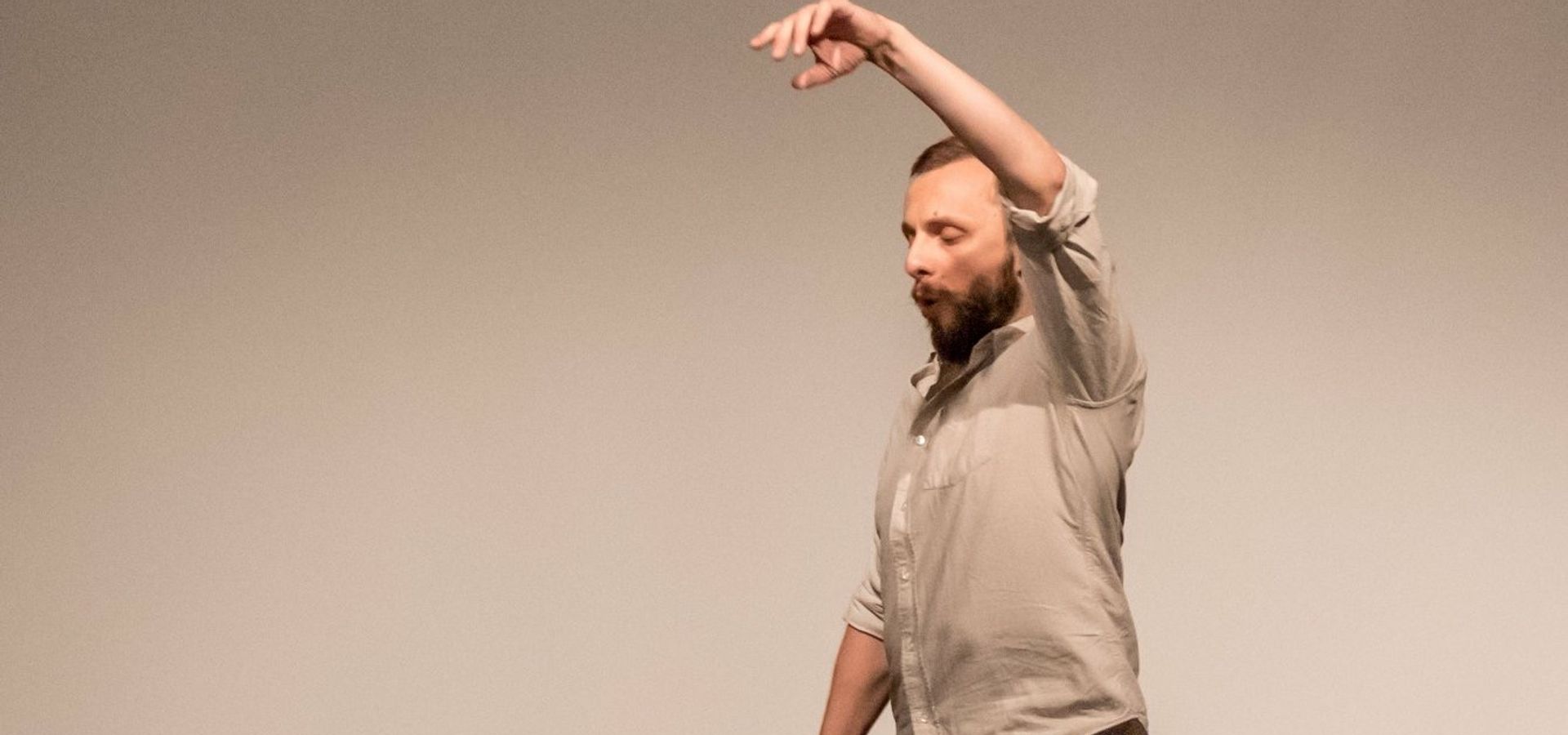 © Barbara Antal
Credits
DOOR & MET / PAR & AVEC / BY & WITH Sergiu Matis LICHT / LUMIÈRE / LIGHT Emma Juliard PRESENTATIE BINNEN / PARTIE DE / PRESENTED WITHIN Europalia Romania Arts Festival PRODUCTIE / PRODUCTION 4culture Association, Bucharest & Collegium Hungaricum Berlin