How we keep warm at KVS – our energy policy
Like most people and businesses, KVS is currently faced with sky-high energy bills that necessitate us taking certain steps to limit our spending on electricity and heating. If culture seems a bit too expensive for you right now, we would like to remind you that we have a 'Cheapest Ticket' option. Anyone can select this price band online, no questions asked.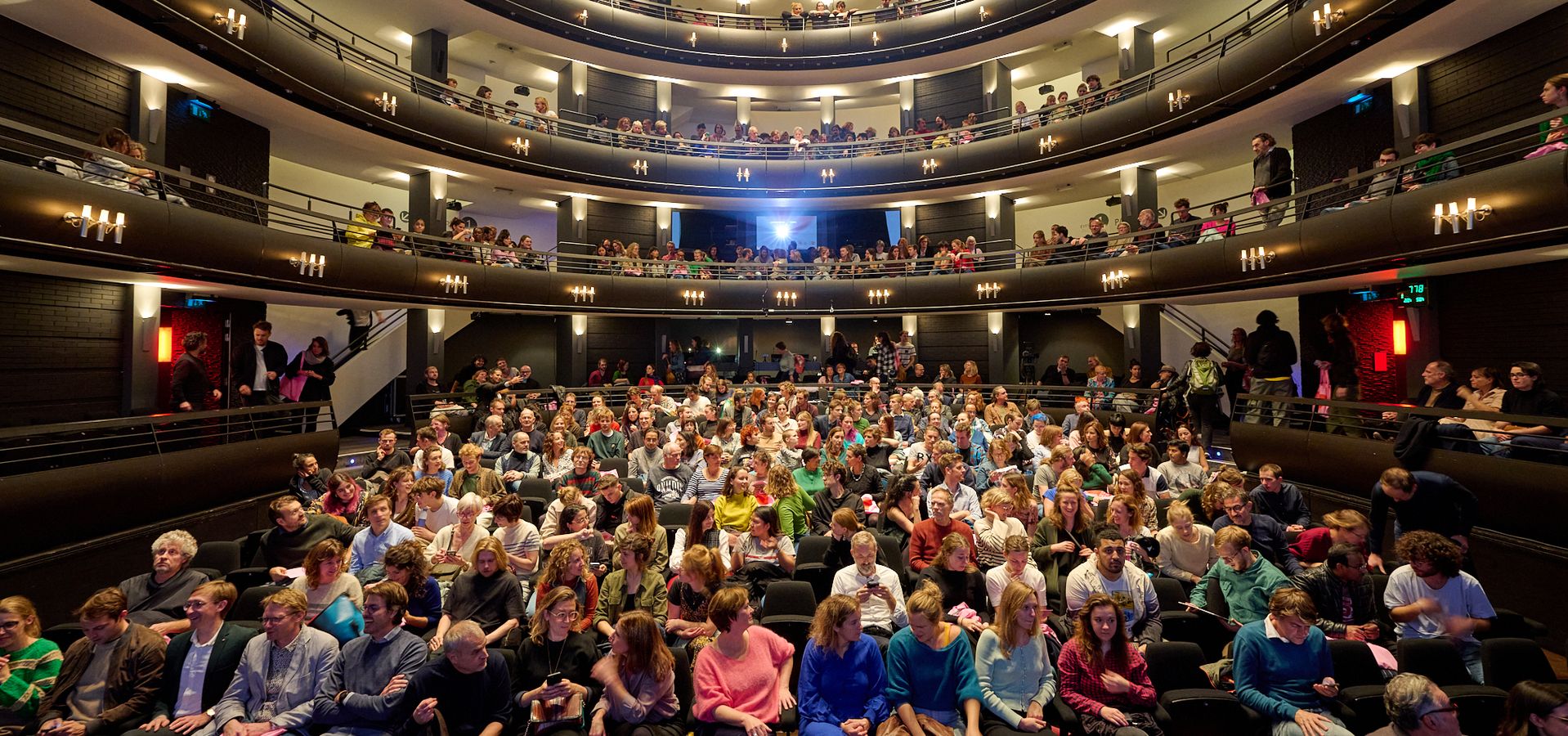 © Jean Cosyn
The heating costs for BOX and BOL collectively, at current energy prices, run up to 1000 euros per day. A staggering amount, and one that is unsustainable. This is why we are forced to turn down the heating to 18 degrees for the foreseeable future. If you come to see any of our performances this winter, please dress accordingly.

This is not to say that KVS was not careful with its energy spending before the current crisis. We already have solar panels on the BOX roof, and intend to add more (and more efficient) panels in the near future. Many of our lamps and taps work with sensors, and we use LED lamps as much as possible. We will also invest in an automatic sliding door as well as an air curtain for the entrance to our theatre, to make sure that no precious heat gets lost.


Come here, then
We will warm your blood
your arms, your legs, your heart
Come here, then
We will get under your skin
We will slide into your thoughts
We will breathe life into the cold, empty, draughty spaces
Not with gas and eclecticism
And cultural electricity
And the sky grows dark
And the moon appears
And the moon rises higher
And the world groans
Open open open it will be

(Michael De Cock after The Scene's The Lau)


It should be clear that KVS will take any and all appropriate measures to save on our energy bills. But there is one thing we can assure you of: we will stay open. As a place where people come together. Where we can warm ourselves with each other's company, with beautiful, heart-warming performances, and with the energy our artists project into the theatre. With hot beverages and warming liquors and dancing into the night together. Open, open, open it must be. So come here, then.