Moving Meditations
Briana Ashley Stuart
Sat 25.03.2023
20:30 - 21:30
KVS, Brussels
KVS BOX
From clapping our hands in enthusiasm to groaning or screaming when we are in pain or suffering: sound and movement have always played an important part in how we connect, express ourselves and understand each other. Through time, these individual expressions evolved into codes. Collective forms and rituals arose between groups, and for individuals they became introspective experiences that helped put things into perspective.
Moving Meditations is a reminder of the countless things that connect us and of the value of our voice and body for channelling, feeling, and letting go.
Extra
25.03.2023 - After the premiere of Moving Meditations, poet and moderator Aurelie Disasi will lead an aftertalk with Briana Ashley Stuart and her dancers, Manon Janssen and Marie-Laure Lesage. The 20-minute aftertalk is a chance for the audience to ask questions, meet the artists, and learn more about Briana's research in percussive movement and sound as well as the artistic process for the work.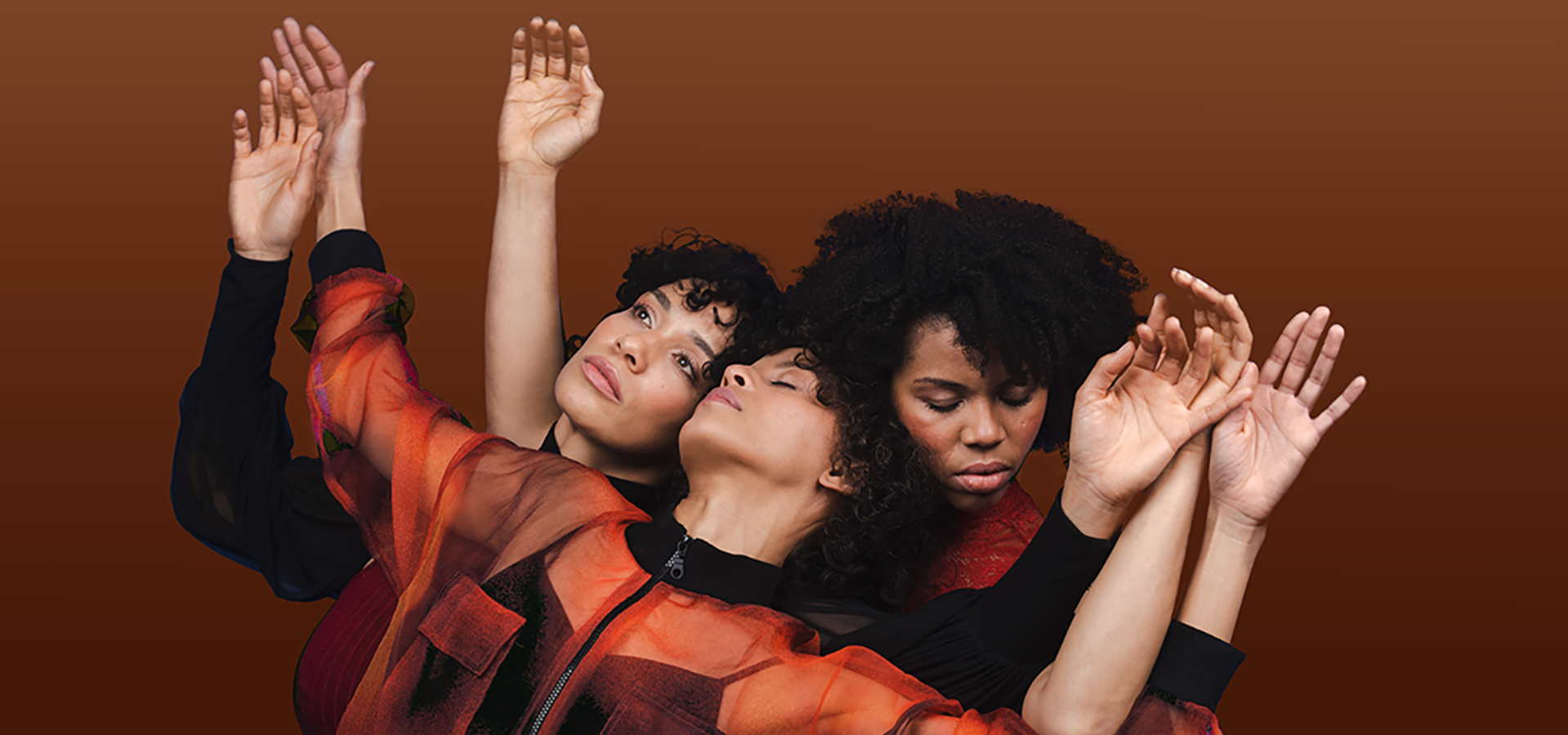 Credits
REGIE ARTISTIEK, CHOREOGRAFIE, PERFORMANCE / DIRECTION ARTISTIQUE, CHORÉGRAPHIE, INTERPRÉTATION / ARTISTIC DIRECTION, CHOREOGRAPHY, PERFORMANCE Briana Ashley Stuart DANS, PERFORMANCE & COCHOREOGRAFIE / DANS, INTERPRÉTATION & CO-CHORÉGRAPHIE / DANCE, PERFORMANCE & CO-CHOREOGRAPHY Marie-Laure Lesage, Manon Kanjinga Janssen DRAMATURGIE / DRAMATURGY Aurélie Disasi, Dina Dooreman GELUIDSONTWERP / CONCEPTION SONORE / SOUND DESIGN Mathieu Le Boudec KOSTUUMONTWERP / STYLISME / STYLING Jana Roos LICHTONTWERP / CONCEPTION LUMIÈRE / LIGHTING DESIGN Michael Janssens ADVIES CHOREOGRAFIE / CONSEIL À LA CHORÉOGRAPHIE / CHOREOGRAPHICAL ADVICE Moya Michael ARTISTIEKE BEGELEIDING / ACCOMPAGNEMENT ARTISTIQUE / ARTISTIC COACHING Berthe Tanwo Njole, Rosslyn Wythes, James Hogan COPRODUCTIE / COPRODUCTION Citylab & KVS COMMUNICATIE & SPREIDING / COMMUNICATION & DIFFUSION / COMMUNICATION & DISTRIBUTION Get Down - Dancers Management STEUN & RESIDENTIES / SOUTIEN & RÉSIDENCES / SUPPORT & RESIDENCIES Citylab Pianofabriek, Detours Festival, Mestizo Arts Platform, De Singel, KVS, Le Flow, Ultima Vez, Batard Festival, De Factorij, Kaaistudios, Destelheide Vormingscentrum MET DE STEUN VAN / AVEC LE SOUTIEN DE / WITH THE SUPPORT OF Vlaamse Gemeenschapscommissie & Vlaamse Overheid