Audience development projects
We love to bring our performances off the stage and right up to our viewers' noses. Our audience outreach service provides performances with extra context for our visitors, schools and groups. In addition, they work out projects in which we reach out to Brussels and its inhabitants.
The Day of Dance
Day of Dance means everyone in Flanders and Brussels can enjoy performances, try-outs, dance films, workshops and dance interventions in public space. It emphasises the connective power of dance. Dance allows us to meet each other past language barriers and has the power to unite people, cultures and art forms.
Applaus!
PROGRAMME FOR INDIVIDUAL VISITORS
Do you study Dutch and would you like to attend a performance? KVS, Kunstenfestivaldesarts, Bronks and Beursschouwburg offer an accessible framework for foreign language speakers and organise free customized introductions or aftertalks in simple Dutch.
WORKSHOPS FOR GROUPS
Do you work with people who are learning Dutch and who want to discover Brussels in an artistic fashion? KVS organizes free tailored creative practice opportunities for groups.
KVS in collaboration with Kaaitheater, Bronks, Kunstenfestivaldesarts & Beursschouwburg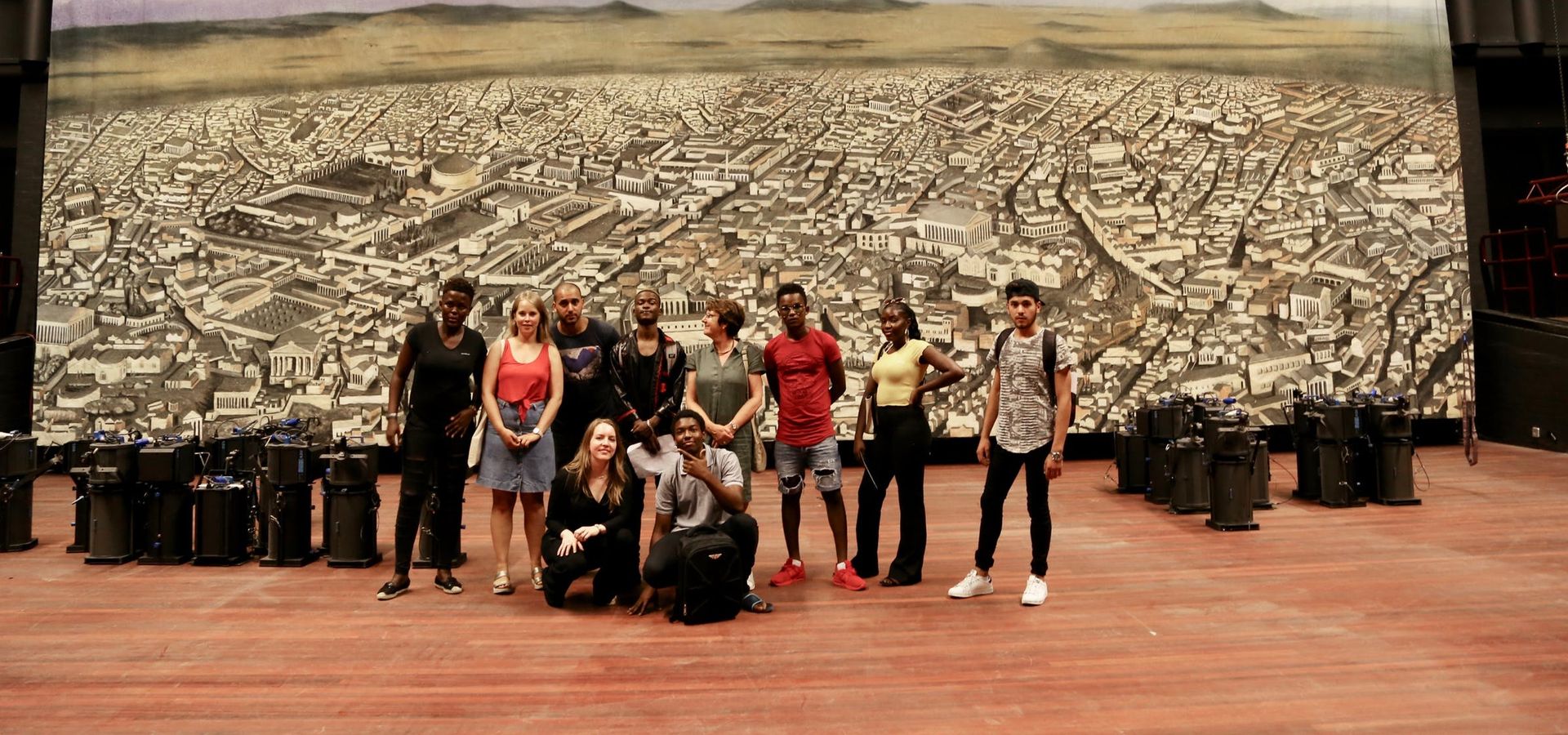 Show me yours
Meet our Brussels neighbours during a cypher in which jump style follows dabke, lindy hop meets pop & lock, and reggaeton culminates in a polonaise. Whether you want to watch or join in, anyone and everyone is welcome at this marvellous party full of contemporary dance traditions!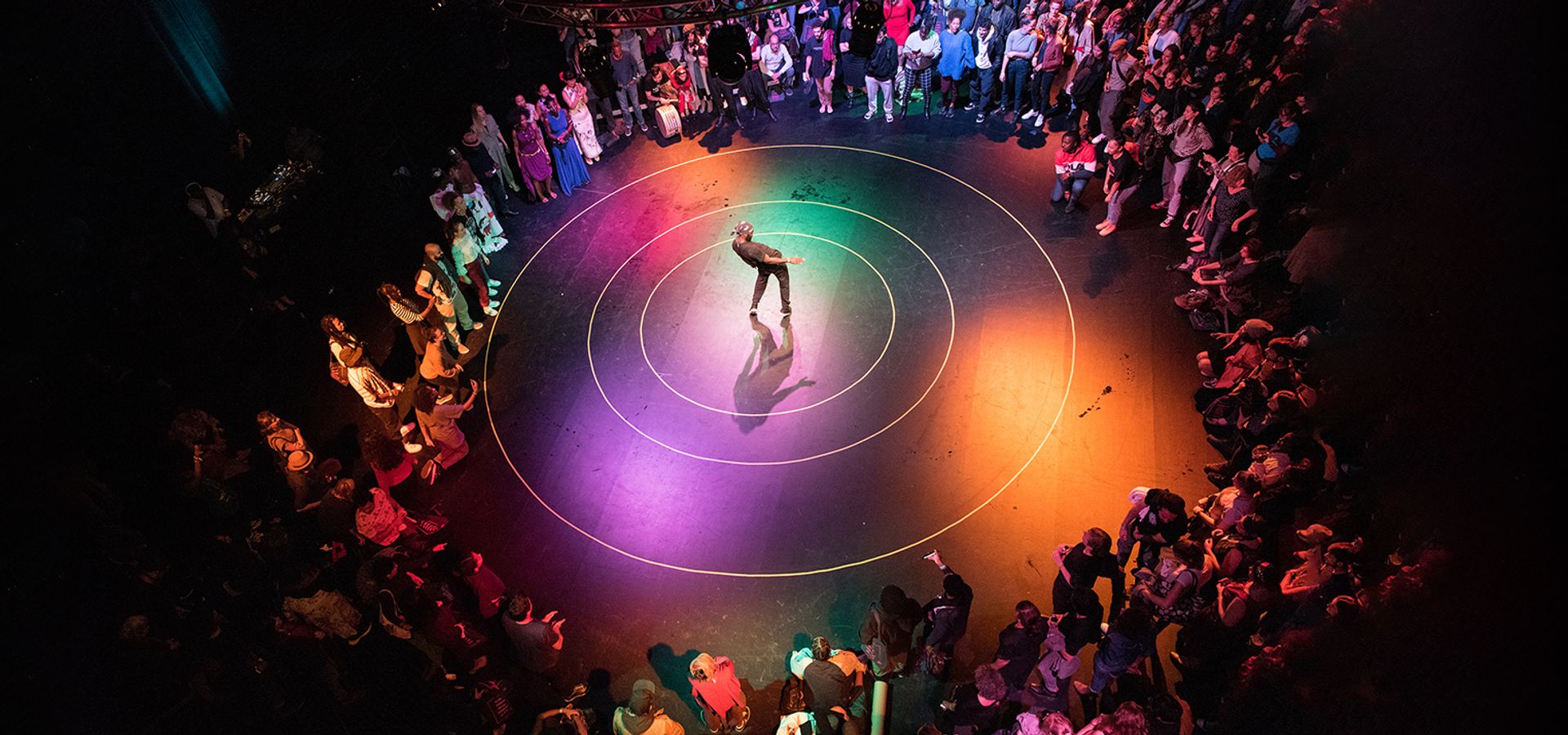 Rise Up
Interactive poetry project Rise Up started out with a question in the lead-up to the first anniversary of the Brussels terrorist attacks: can poetry play a part in discussing what has happened, and in healing together? After a trajectory of pre-workshops in various neighbourhoods, organisations and associations, participants from all sorts of backgrounds unite for a weekend-long multilingual poetry workshop, led by an artist. The results can be admired during a final presentation at KVS.
BX Brussels
BX Brussels is a warm-hearted football club that challenges children and youngsters to discover and develop their passions and talents within the societal realities of Brussels. This goes well beyond soccer alone: BX Brussels collaborates with organisations like KVS to warm children to culture and to stimulate them to grow and discover further.
SLOW - Slam Our World
The world changes quickly! Especially in the city, where new people and art forms stream in constantly. KVS wants to transfer the wildly interesting artistic undercurrent from the streets to the stage. For that purpose, SLOW – Slam Our World – combines urban word art with theatre. For each SLOW-session, we welcome a different international guest. After a residence of a few weeks in Brussels, the artist shares the KVS stage with local artists, in a brave and vulnerable attempt to distil the colourful, multifaceted soul of our city into verse.
Tropicana
Tropicana is an experimental community house adjacent to KVS BOL. A former prostitutes' bar that's been transformed from a dark pub to a fresh and bright space by the cultural organisations Parket and Friends of Brussels. It became an open space where anyone who wants to can organise an activity: from an exhibition, over a concert to a meeting or second-hand clothes' sale. KVS contributes by covering the rent and the fixed costs. 
For KVS, Tropicana is a connecting factor with a neighbourhood in full dynamics that knows its own difficulties - ánd possibilities. In this way, we want to reach out to the local residents and offer an accessible place to those who need it. We ourselves also use the space for activities such as poetry workshops, in the frame of Rise Up, or the performance of Einat Tuchman during the season's opening of 2019-2020.