Interview with Alesandra Seutin
Rokia Bamba talks to Alesandra Seutin about her new dance theatre piece Mimi's Shebeen. Multi-talented Rokia Bamba is a DJ, radio presenter, sound explorer & artiviste. She is an enthusiastic positive voice in the Brussels scene, omnipresent in various subcultures and on ditto stages, from RTBF to StuBru, from Paris to Frankfurt.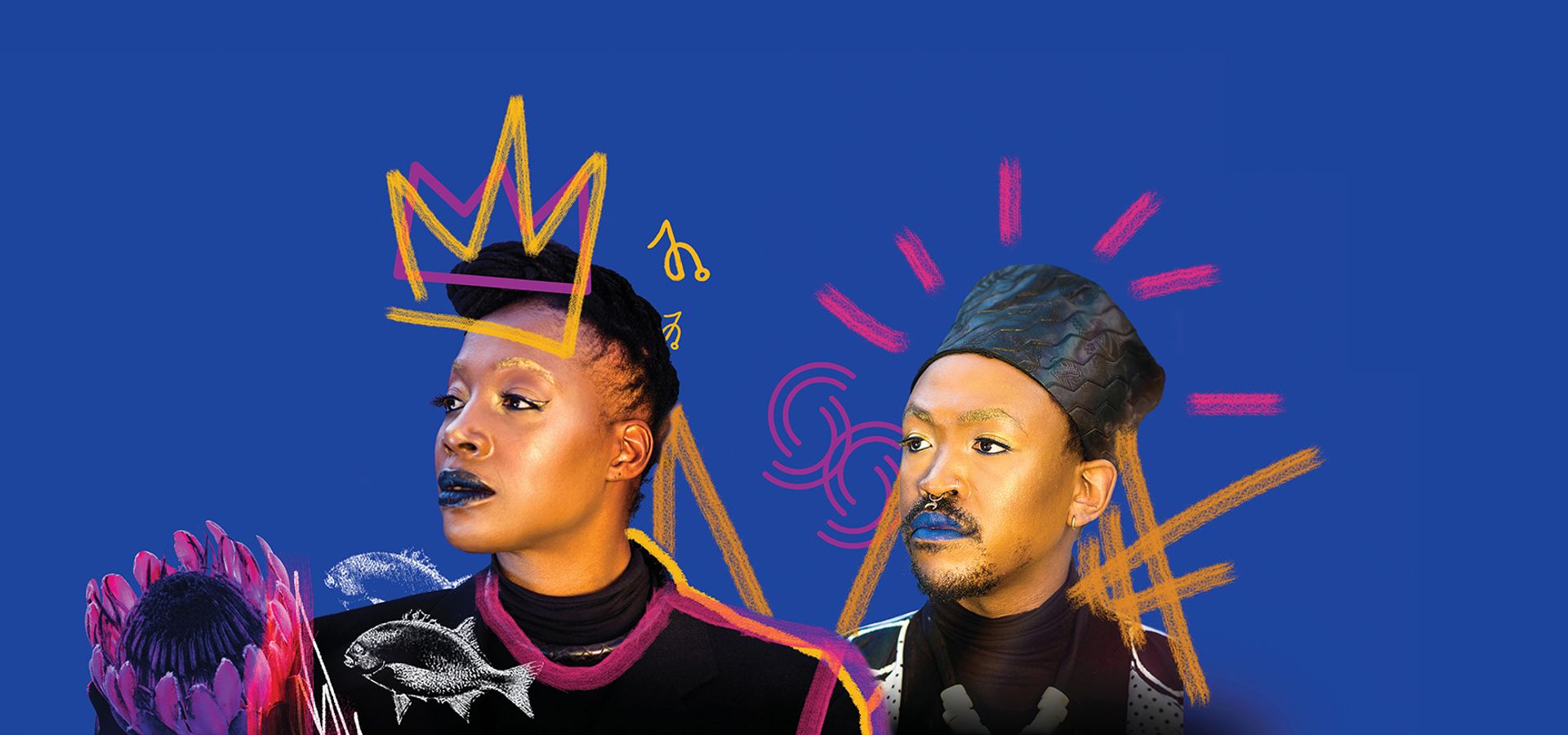 Who are you today, right now, at this moment?
Well, I am Alesandra Seutin, an artist, who loves to animate a space, to make it live, to transform it, and also to transform the people who are in it, either for life or temporarily.
You left Belgium, but you also came back.
Leaving for London was crucial, it shaped me. It was necessary to occupy my space, without all those labels that were put on me in Belgium. I think I was 'constructed' more by leaving than by coming back. I think I came back 'constructed'.
You think a lot about the appropriation of space. Where did this desire to take your place in space come from, and what space?
I think it started at home in my childhood. Even though I lived in a big apartment, I rarely had my own space. So I think the urge to occupy space started small. Leaving Belgium was a first conscious step to look for my own space. The notion of "getting or taking a place" is central to my work. I also try to find my place in larger cultural institutions such as KVS, which is not a given. These are places that do not naturally or necessarily look like 'mine'.
Why did you want to create this performance?
My mother often sang the song Nomeva by Miriam Makeba. She told a lot of stories about Makeba. Imagine leaving for another continent and not being able to return to your homeland. I wanted to tell her story, also Miriam's idea of Pan-Africanism, of always bringing different cultures together.
The title had been in my head since 2015. Mimi is a nickname for Miriam. And then the shebeen is the space in which the piece develops. Because a shebeen is also a body, a place for people to take their space, to express themselves.
It is also about our ancestors and how Africans deal with mourning.
The play behaves like a ritual to find our ancestors, to give us, the descendants, the strength to live on. The play actually begins at the end, at the celebration of Miriam Makeba's life and death. In Africa, mourning is not necessarily something where you just cry, but also laugh, dance, shout and sing. To create a shebeen is to create a space where we can go through something.
What does that shebeen as space mean to you?
I want to de-construct that shebeen. It is not just a ritual of mourning, of crying. It is also a place to exchange, to laugh, to dance, to drink, to recharge yourself, to find yourself, to forgive yourself, to make or search for memories together, to reminisce, it is a beautiful chaos of many emotions. In South Africa, we speak about something called "after the tears", after the tears comes the joy. And sometimes you see in the events that people are filled with laughter only to cry again because you remind them of things... of all the changes. It's a space within a space within a space, an out of space-space, it's about empathy, empathising yourself into the life of the exiled.
The dead in our house, we say, are not dead. They are among us. This is a reason for you to celebrate life. What do you want to show your audience with this?
That nothing is finished. That everything is infinite. That you can always rebuild. That life really is a cycle. That the end can be the beginning. There are infinite possibilities to rebuild and reconstruct, precisely because of all these ancestors, like Miriam, who keeps rebuilding and reconstructing herself: she left South Africa, arrived in America, then she went back to Africa, then she left again, then she was exiled, ... So it's really rebuilding and continuing and now she's not here anymore, but it's us who are still telling her story. So it's something continuous, it's cyclical, it's infinite. I want the piece to really start with many things, but end with emptiness. To leave room for possibilities.
premiere

KVS, Brussels

KVS BOL

HET THEATERFESTIVAL

KVS, Brussels

KVS BOL

HET THEATERFESTIVAL

KVS, Brussels

KVS BOL