WIPCOOP: Work in progress 2022
Mestizo Arts Platform, KVS & Kaaitheater
Wed 26.10.2022
and
Thu 27.10.2022
This year, six artists will be showing their new creations to an audience of professionals and culture buffs at KVS, on Wednesday 26 and Thursday 27 October. They each present an extract of 30 minutes from their works in progress, followed by a one-hour conversation with a group of dramaturges, workplaces, producers and programmers about their work.
WIPCOOP – the Work In Progress Cooperative of Mestizo Arts Platform – is a year-round development track in Brussels, Antwerp, Ghent, Mechelen and Leuven. Its main purpose? Using the power of the cooperative to make new artistic work visible, to set up a dialogue, and to match artists with organisations to help them further develop and perform their work.
The Works in Progress take place during the day and are free to attend. The following artists are already preparing: Désirée Cerocien, Eli Mathieu-Bustos, Lorena Spindler, Alex Masgutov, Naïm Belhaloumi en Emiliano Cedillo. Additionally, an evening programme with fully-fledged productions will be organised, showcasing creations by artists who took part in former WIPCOOP editions. To see whose work is being staged where, visit www.mestizoartsplatform.be.
Programme 26.10.2022
11h30 // Alex Masgutov SAFE IN THE HANDS OF LOVE? Mixing symbolic gestures, personal reality and social evocations, Alex will perform a solo choreography highlighting the experience of fetishisation.
12h00 // Artist talks & lunch break
13h30 // Emiliano Cedillo questions identity and society through circus and theatre. His first solo, LA PAUVRETÉ DES PAUVRES FAIT LA RICHESSE DES RICHES, is a combination of juggling, acrobatics, artistic cycling and theatre.
14h00 // Artist talks
15h00 // Naïm Belhaloumi mixes movement, music and theatre. Starting from a very concrete feeling of abandonment, he searches through some legends for the ecstasy that precedes the catastrophe.
Programme 27.10.2022
11h30 // With FREE DANCE ESCAPE Lorena Spindler brings together performers from different disciplines in a space – which acts as a safe, imaginary and supportive zone – that allows them to explore the notion of connection with the other. The inspiration for FREE DANCE ESCAPE came from a TikTok video.
12h00 // Artist talks & lunch break
13h30 // Eli Mathieu-Bustosis is a dancer-performer whose physical virtuosity transcends the various political identities of which he is composed. HAVE A SAFE TRAVEL is part of an investigation into the alliance between astrology and dance. Based on the De Caelo technique, Eli will present a working phase of his first solo.
14h00 // Artist talks
15h00 // THE SECRET CYCLES is an exploration of non-Western dance codes, musicality, folklore and sociability as a social practice of care, joy and survival. Désirée Cerocien presents the first part of a true trilogy. THE SECRET CYCLES PART 1: LA FIESTA DE LA DELFINA takes you to a birthday party somewhere in Latin America.
Extra
Thursday 27 & Friday 28.10 in the evening (20:30) you can go watch the performance La Veste du Président by Lucas Katangila in the Kaaistudio's. Click here to book.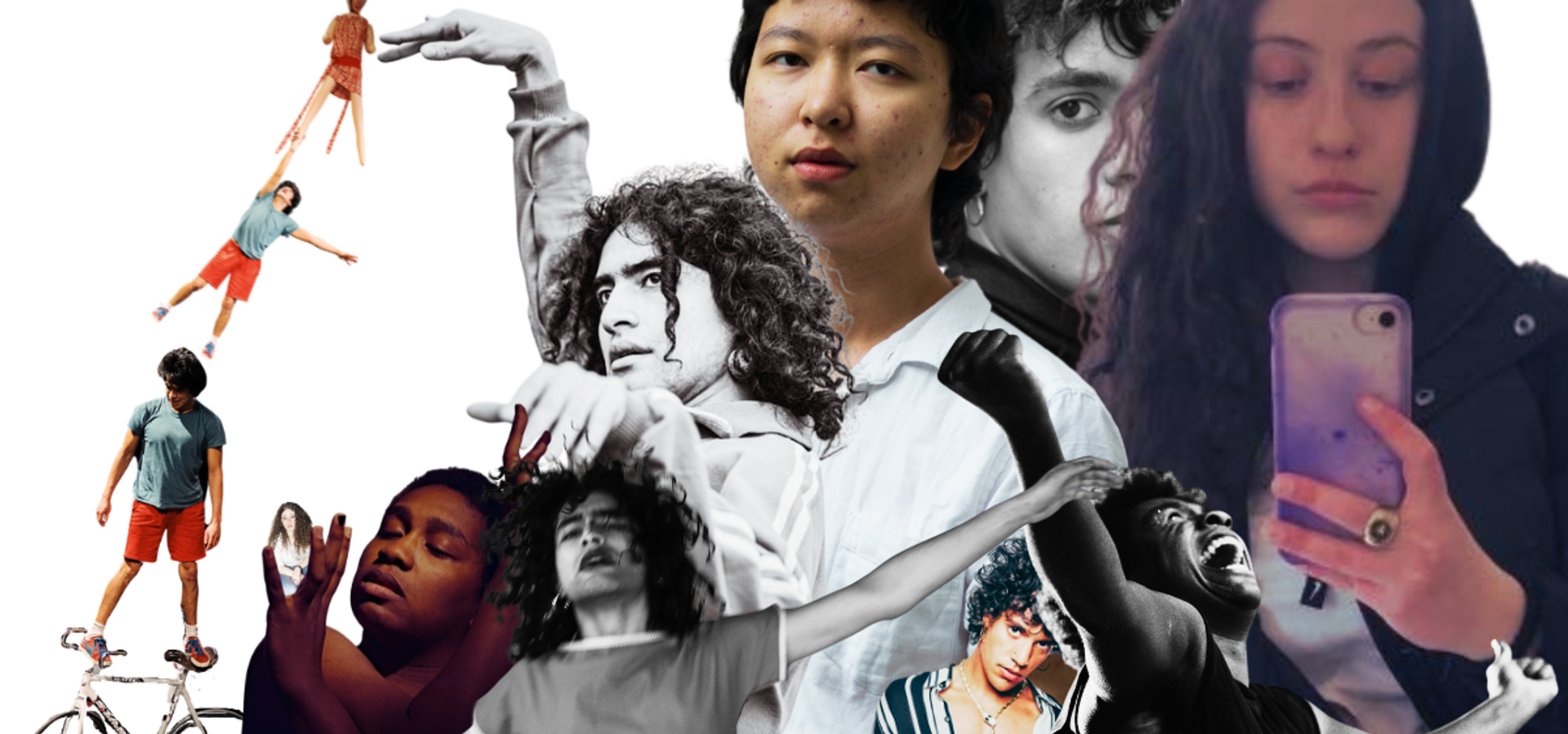 Credits
VAN / DE / BY MESTIZO ARTS PLATFORM + ARENBERG, KVS, KUNSTZ, CAMPO, KAAITHEATER, TONEELHUIS, RATAPLAN, MARTHA!TENTATIEF, STUK, DE CENTRALE, DETHEATERMAKER, MADAM FORTUNA, NTGENT, KOPERGIETERY, FAMEUS, LARF! KAZEMATTEN, PLATFORM 0090, DESINGEL, HETPALEIS, WPZIMMER, ARSENAAL, CULTUURCENTRUM & RADAR MECHELEN, FABULEUS, OC NOVA, BEHUMAN, PIANOFABRIEK/CITYLAB, VICTORIA DELUXE, SPREEKUUR (PODIUMKUNSTEN), HET THEATERFESTIVAL, GLOBE AROMA, EASTMAN, LEZARTS URBAINS, WORKSPACEBRUSSELS, TRANSFO COLLECT, VOORUIT, BIJ DE VIEZE GASTEN, ZINNEMA, MOUSSEM, DANSPUNT, THASSOS, SOCHA, KC NONA, DE MAAN, ZOMER VAN ANTWERPEN, WALPURGIS, RAS EL HANOUT, ULTIMA VEZ, BRONKS, CC JACQUES FRANCK, IMPULSION DANCE, MONTY, DE STUDIO, STORM OP KOMST, VINCENT COMPANY, LE BAMP, GET DOWN AGENCY, CORSO, DE KOER MET DE STEUN VAN / AVEC LE SOUTIEN DE / WITH THE SUPPORT OF The Flemish Community