De Warmste Week: Who's Tupac? & dance battle
KVS is about to get lit on 20 December with the warmest ever performance of Who's Tupac? – a creation by Jr.cE.sA.r and KVS. With this unique matinee, we ask you to join us in raising money for 'Warmste Week' (Warmest Week), a yearly fundraiser by VRT. This year, the campaign draws attention to deprivation and disadvantaged backgrounds.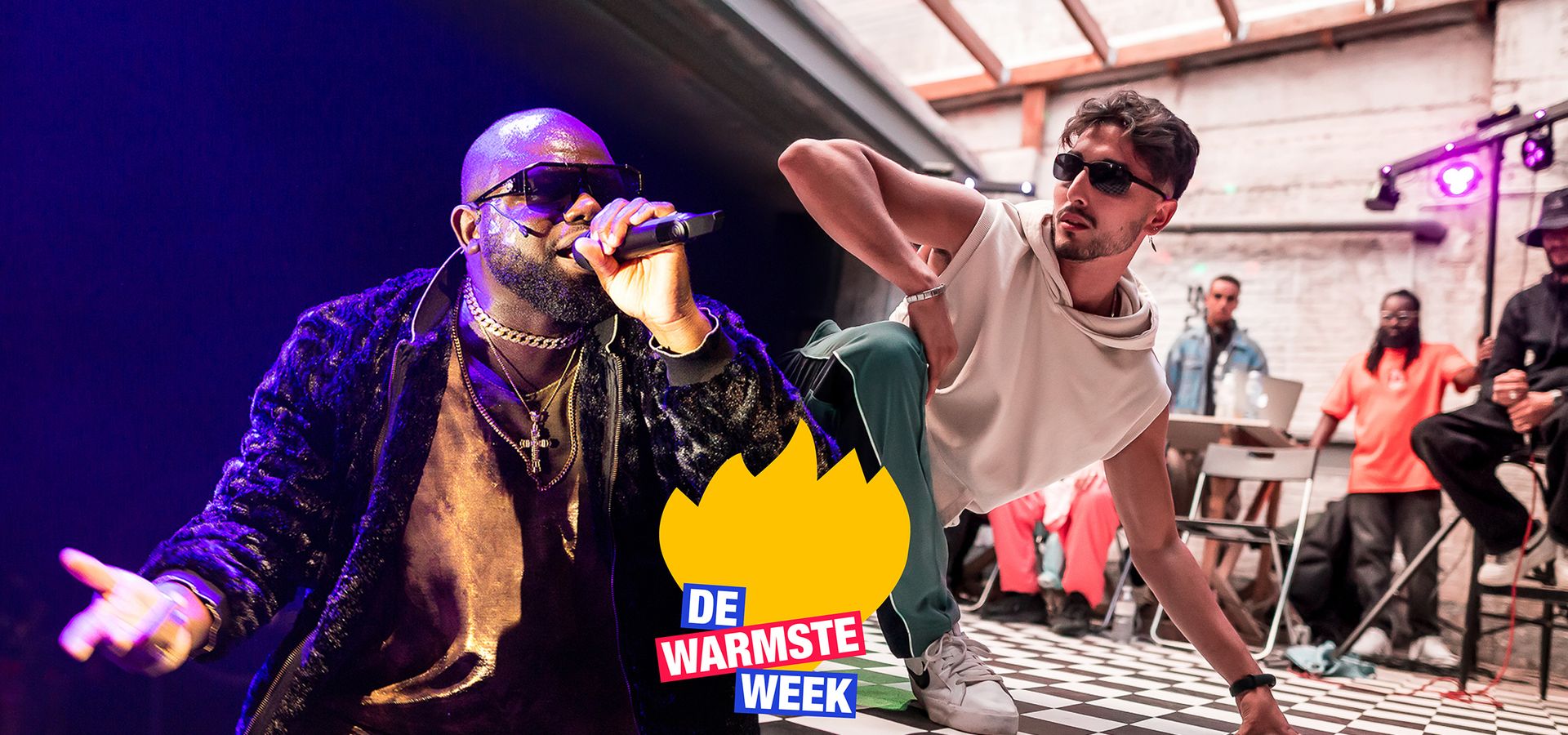 We have a jam-packed schedule for the day. At 2pm you can attend a thrilling performance of Who's Tupac? – a huge hit last year, now back on our stage for this special occasion. And there's plenty more to be had after the performance, when Impulsion Dance crew lights the fuse in our foyer. In a dance battle with live DJ and MC, the cream of the hip-hop crop takes on the masters of krump. Of course, we are counting on you to set our applause meters ablaze. Additionally, we have none other than Baloo The Cage and Hendrickx serving as jury members, who will have the final say over the battle results. The winners get to take home a €250 cash prize! If that doesn't get you warm, we don't know what will. Keen to show off your dance skills? Make sure to register ASAP via the Impulsion Dance website.
Especially for the Warmest Week, we will be operating a pay what you want principle for this performance. You pay whatever you can spare to come and see the show, we ask no questions. All proceeds go straight to Warmest Week. If you want to make an extra donation, there will be a possibility to do so, either cash or by contactless payment.
2.00 – 3.45pm: Who's Tupac? – performance at KVS BOL
4.00 – 7.00pm: Dance battle hip-hop vs krump (Impulsion Dance), with live DJ and MC
If you can't make it to the performance, but you do want to show your support during the dance battle, you are more than welcome: simply make your way to the foyer between 4pm and 7pm. Cures for your hunger and thirst will be available at the bar.
Ready to get warm with us on 20 December?